Christopher Porter
Christopher Porter
Commercialization Consultant at Washington Biotechnology and Biomedical Association
Sector Expertise: Medical Devices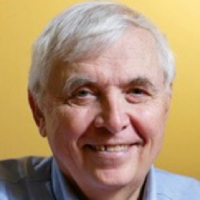 Christopher Porter has had a successful 36-year career in the medical-device and biotechnology industry. He has been influential in introducing over 35 medical products, is the holder of 42 US patents and has started 6 medical-device companies.
Chris has served in a variety of positions (CEO, General Manager, top technical and manufacturing positions) in both major corporations (3M, Johnson and Johnson, and Pfizer) and early stage medical companies. He has been an important part of creating in excess of $2 billion dollars in shareholder value. Chris has been a board member of numerous public and private companies. He has founded, invented products for, and contributed heavily to the success of numerous medical-device companies and started three divisions within major corporations.
Chris currently serves as Trustee of the Seattle Biomedical Research Institute and serves on several advisory boards. He devotes much of his time towards assisting early-stage companies, mentoring, and participating in entrepreneurial education at the University of Utah, Seattle U and UW. Chris has a Ph.D. in Chemical and Material Engineering.