Dave Marver
Dave Marver
CEO, VICIS, Inc.
Sector Expertise: Medical Devices, Healthcare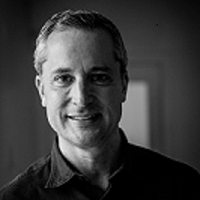 Dave Marver currently serves as CEO of Seattle-based startup VICIS, which is developing a revolutionary new football helmet. Dave previously served as CEO of Cardiac Science Corporation, a NASDAQ-listed company with over 600 employees prior to its sale following an M&A process.
From 1994 to 2008, Dave held a variety of senior leadership positions with Medtronic, Inc., a medical technology company. Representative positions included Vice President Europe for Medtronic's Cardiac Rhythm Management business, Vice President Strategy and Business Development for Medtronic's Diabetes business, and Vice President Sales for Medtronic's Cardiac Surgery business.
Dave is a graduate of Duke University and has an MBA from the Anderson School at UCLA. He has served on the Boards of Directors for Cardiac Science Corporation, the Health Industry Distributors Association, PreciSense A/S (Denmark), and Precision Wire Components. He has also served on the Medtech Advisory Board for the World Bank's International Finance Corporation (IFC), the Health Sector Advisory Council at Duke's Fuqua School of Business, and has guest lectured both at Duke and UCLA's Anderson School. Dave currently serves on Boards of Directors for VICIS and Cirtec Medical Systems.