Jeff Canin
Jeff Canin
Board Member, Element 8 Angels, and Principal, Canin Associates
Sector Expertise: Materials Science, Clean Technology and Information Technology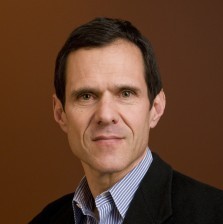 Jeff Canin has a long career in financial services and venture capital where he has worked extensively with IT, energy technology and materials science companies. His current efforts are focused on technology commercialization and project development, providing financial and business development advisory services to a number of early-stage companies and technology commercialization spinouts. A significant proportion of his time is involved in working with startups engaged in emerging cleantech sectors, including two novel water-treatment startups in the northwest. He is a member of the Board of Directors at Element 8, a cleantech-oriented angel investment group, as well as one of the co-managers of the Element 8 Venture Fund I, and has served as an entrepreneur-in-residence at the University of Washington, Washington State University, and Oregon State University.
Mr. Canin previously was employed research director at Reed Global Advisors, an investment banking and research boutique focused on providing investment advisory services to energy and information technology companies, specializing in those seeking investment or strategic partnering in Japan. He was a general partner of Efund LLC, a local venture capital fund focused on early-stage software and telecom investments. He spent two years in the Northwest office of US Venture Partners, one of the largest California-based venture capital firms.
Before moving to the Puget Sound area in 1995, Mr. Canin worked in San Francisco, California with Salomon Brothers, Inc. as a Senior Technology Analyst where he received recognition as "All Star Analyst: Computer Hardware" by the Wall Street Journal and ranked among Bloomberg Business News' "Top-50 Stock Pickers". Prior to Salomon Brothers, Mr. Canin worked at Montgomery Securities, performing securities analysis, with emphasis on computer hardware and software and was actively involved in corporate finance and merger and acquisition projects, and as a Senior Technology Analyst with Hambrecht & Quist, Inc. At the beginning of his career he was employed by the IBM National Accounts Division as a Marketing Representative and Systems Engineer.
Jeff Canin earned an MBA in Marketing and International Business from the University of California, Berkeley, CA and his Bachelors Degree in Engineering and Economics from Brown University in Providence, RI, where he graduated Magna Cum Laude and Phi Beta Kappa. He has his NASD Registered Representative (Series 7, Series 63), NASD Investment Advisor (Series 65), and NYSE Registered Supervisory Analyst (Series 16) licenses.