John Bjornson
John Bjornson
President, Point B Capital
Sector Expertise: Software, IT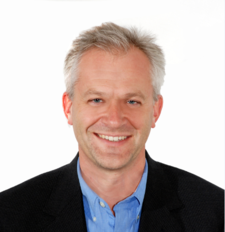 John Bjornson joined Point B Inc as its first employee in 1995 and has been Founding President of Point B Capital LLC, since 2010. Point B Capital is a venture capital fund that leverages the deep expertise, relationships, and resources of Point B Consulting to augment investment deal flow and selection and accelerate portfolio company success. Point B Consulting is consistently named as a best workplace and has over 550 associates averaging 17 years of experience who serve over 200 clients annually across 8 markets and 27 industries.
Prior to launching Point B Capital, John was a Managing Director of Point B Consulting, and managed all aspects of project delivery for 200 engagements across 35 Point B clients. He also opened Point B's second Consulting market practice and established Point B's recruiting and client service quality functions.
John was a Manager at Andersen Consulting prior to joining Point B. He previously served on the National Board for the National MS Society and Fast Forward (National MS Society's Venture Philanthropy fund) and Chaired the Board of Directors for the Greater Northwest Chapter. He has a BS from Pacific Lutheran University, is married, and together with his wife are helping their 3 children battle puberty.