Lonnie Edelheit
Lonnie Edelheit
Retired Senior Vice President of R&D, General Electric Co.
Sector Expertise: Advanced Medical Imaging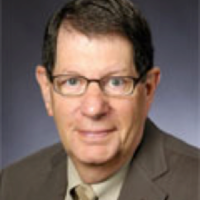 Dr. Lonnie Edelheit's distinguished career at General Electric included ten years as GE's Senior Vice President of R&D and member of its Corporate Executive Council. His tenure included high technology product introductions throughout all of GE's businesses, including digital x-ray, improved ultrasound medical imagers, high-efficiency turbines for power generation, advanced lighting and electronics-based appliances, and weatherable plastics. He also led GE through significant advances in Internet applications, design for Six Sigma quality, e-business initiatives, and the development of Corporate R&D global technology centers.
Earlier in his career, Lonnie made significant technical contributions to computed tomography (CT) x-ray systems and he helped move GE's radically new form of CT scanner quickly to market. He left GE for a period, to become President and CEO for Quantum Medical Systems, a venture capital-backed company that pioneered color-flow ultrasound for vascular imaging. Lonnie Led Quantum through a successful acquisition by Siemens.
Lonnie has been a director on the boards of diverse companies, including Silicon Graphics International (SGI on NASDAQ), CDRV Investors and VWR International, Hubspan, Sonic Innovations, Talyst, and Virginia Mason Medical Center. Additionally, Lonnie shares his diverse expertise for the benefit of various public educational and research institutions. He serves on the boards of Harvard Medical School and Beth Isreal Deaconess Research and Educational Institute in Boston. Lonnie is Chairman of the Laboratory Advisory Committee of Pacific Northwest National Laboratory (PNNL), and has been on the Advisory Board of the Ford Motor Company Design Institute.
At UW, Lonnie is very active, serving on the Advisory Boards for both the departments of Bioengineering and Physics, and for the recently formed "ultrasound-based Washington Molecular Imaging and Therapy Center," (uWAMIT). Among Lonnie's numerous awards and recognitions, he is the 2001 recipient of the George E. Pake prize, awarded by the American Physical Society.