Ron Howell
Ron Howell
President & CEO, Washington Research Foundation / WRF Capital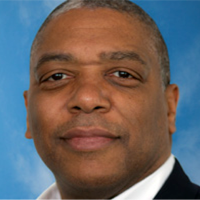 Ron Howell joined the Washington Research Foundation (WRF), an independent non-profit, in 1989. He shaped the organization's tremendously successful licensing programs, which have generated over $300M in revenue to support scholarship and research in Washington's universities and non-profit research institutions. In 1994, under Ron's leadership, the WRF leveraged staff expertise in evaluating research and intellectual property, and established WRF Capital, a return-on-investment mission early-stage venture capital organization.
WRF Capital is the venture investment arm of the WRF. WRF's expertise in identifying and tracking promising Washington research has proven valuable in WRF Capital's more than 50 company investments, focused in research-based technology and life-sciences. Notable successful investments include Farecast, Corus Pharma and Halosource.
The WRF frequently invests alongside the leading venture firms in the Northwest, and serves as local investor representation when co-investing with venture firms headquartered elsewhere. Ron serves as Director of the Washington Research Foundation and on several boards related to the mission and activities of WRF and WRF Capital. He was a director of Micronics Inc., and is a trustee of the Fred Hutchinson Cancer Research Center. Ron's early career was in medical sales and operations.